We are always on the lookout for information to share with our readers, so when we found this gem of a blog, granite vs quartz, from our friends at Stonegate Tooling we couldn't resist sharing it with you.
If you are unsure about the difference between granite and quartz they have done their best to help you with their fun Derby-style match between the two!
There are lots of lovely photos highlighting the beauty of both materials, the hard part is making the decision. If you need any help, give us a call on 01430 806300 and we'll do our best to help you. We can also send out samples to help you further.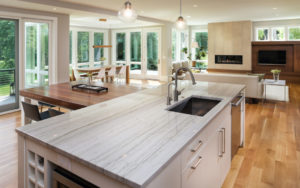 We have a huge range of colours and patterns to choose from, you can find them on our materials page.
We don't take a deposit up-front like a lot of our competitors, it's our philosophy that if you aren't happy then neither are we, so we only ask for payment when the job is completed to our, and more importantly, your satisfaction.
Read the blog here and then get in touch to discuss your new worktops
https://www.stonegatetooling.com/news/post/quartz-vs-granite-a-countertop-derby/