Food lovers are kings and queens of the kitchen and take what they eat very seriously. Anything to do with food, from shopping and sourcing unusual products to browsing recipe books and websites gives them immense pleasure. A beautiful and well-designed kitchen is essential for the food lover, with a place for everything and gadgets galore.
Quartz worktops are ideal for the food lovers' kitchen as they are beautiful and highly practical, and make food preparation a delight. Quartz is scratch resistant and it's a totally maintenance-free work surface after completion: because it is non-porous and not subject to staining it doesn't require sealing like marble and granite.
Oven to table
Because quartz is available in such a wide range of colours, patterns and finishes, you can create a workspace that doubles as an entertainment centre. Meaning you won't get stuck in the kitchen preparing and cooking, your guests will want to stay and socialise, and may even chop a carrot or 2!
storage
All those gadgets need to be kept neat and out of sight when not in use, so make sure you incorporate plenty of storage, like this useful cupboard with sockets. Having the worktop extend into your storage space makes it look good and keeps it easy-clean.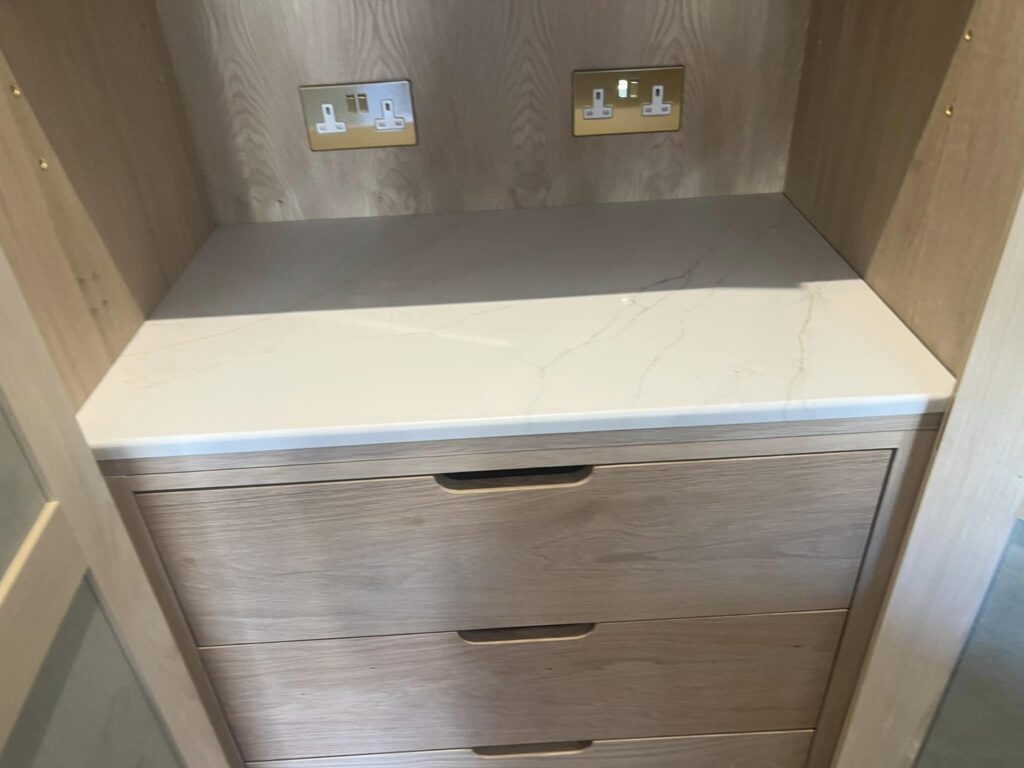 No unnecessary joints
Having minimal joints across your worktop allows you to run wild with your culinary creativity. Joints can collect debris and bacteria, so the less you have means the less you have to worry about bacteria and germs. Wherever possible we try to fabricate worktops in one piece, although this isn't always possible. We will discuss it with you beforehand, and if we have to put joints in we will always put them where they will cause the least disruption. We use a colour-coded sealant to make any joints as unintrusive as possible.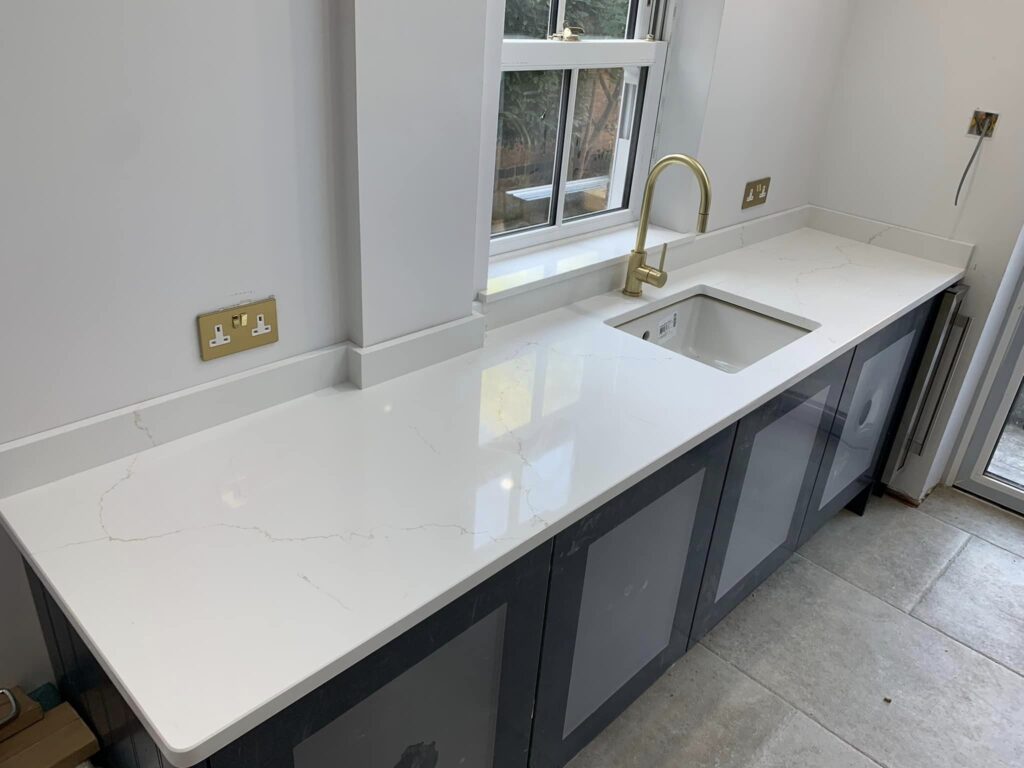 it's all about the sink
An all-purpose sink is vital in the food lovers' kitchen, it makes cleaning fruit and veg a doddle, and will make your cooking so much easier and pleasurable. When it comes to the sink, bigger is generally better and a double sink is an optimum arrangement.  Tall taps allow for easy access where large pots and dishes are concerned, and a flexible, detachable hose is a godsend.  If you're lucky enough to have a kitchen island, a sink is a valuable extra. If not, make sure the sink is next to a large worktop space to make all the food prep easy. 
There is such a variety of sinks on the market, from stainless steel to Belfast, ceramic to enamel. You can even get sinks clad in the same material as your worktops, for a truly seamless look. Our range of 1810 sinks and taps has something for everyone.
Ventilation
Getting rid of cooking smells is important when preparing meals, so make sure you think carefully about your extractor. As well as the over-hob version, you can also have one that's situated in the worktop and pops up when needed. Particularly useful for island hobs.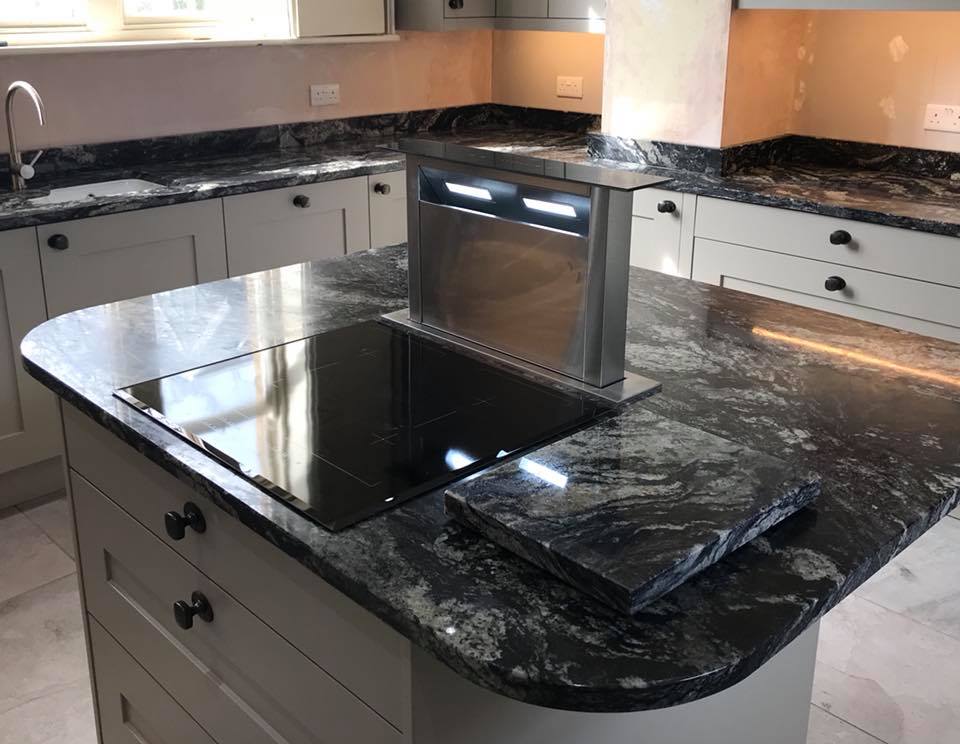 If this all resonates with you and you'd like your kitchen to be more practical yet still look beautiful, get in touch. Our experienced fitters can help you get the foodie kitchen of your dreams.
Contact us on 01405 806300 or sales@marble-granite-quartz.com