With the majority of us spending more time at home it's even more important to pay attention to cleanliness in our houses. The kitchen, in particular, is the most used room, by all members of the family, so our guide to kitchen hygiene should help you keep on top of things.
First things first
Before you start it's essential that you wash your hands thoroughly for the recommended 20 seconds, using soap and warm water.
Have a daily routine
Keeping on top of your kitchen cleaning is easier if you have a routine. Some jobs will be required on a daily basis such as wiping down the worktops with antibacterial products and a soft microfibre cloth. If you have a stone worktop make sure you don't use anything abrasive to prevent any damage to the surface.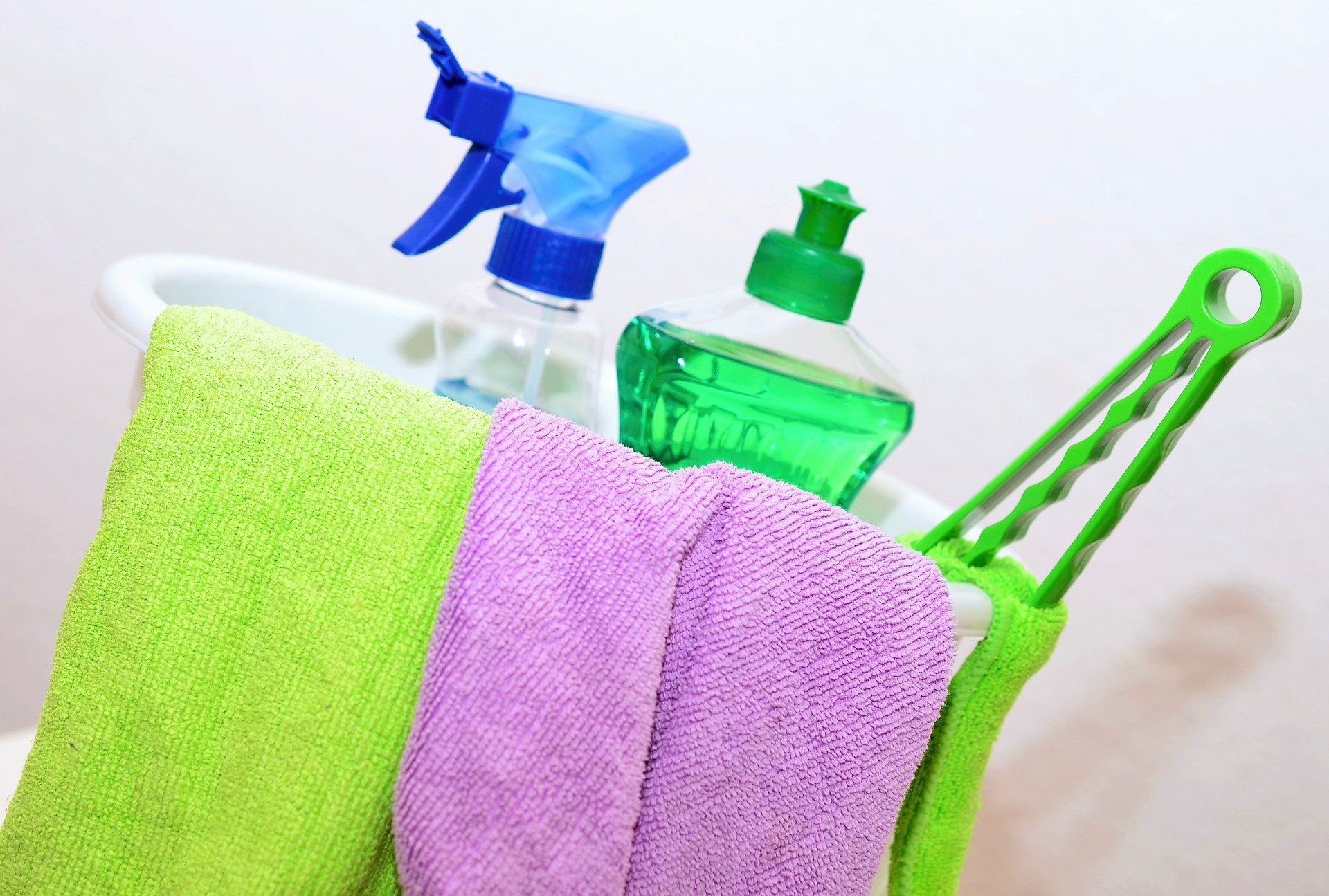 You should also wash your dishcloths and tea towels daily to keep bacteria to a minimum and put away things that aren't being used. Don't let your washing pile up, not only does it look unsightly but it's a breeding ground for germs and a health hazard.
Weekly Tasks
Deep cleaning your sink and draining board weekly with a mild bleach solution, paying particular attention to the overflow and plughole, as a build-up of bacteria can occur. Leave the mixture to soak for a few hours then rinse well and admire your sparkling sink.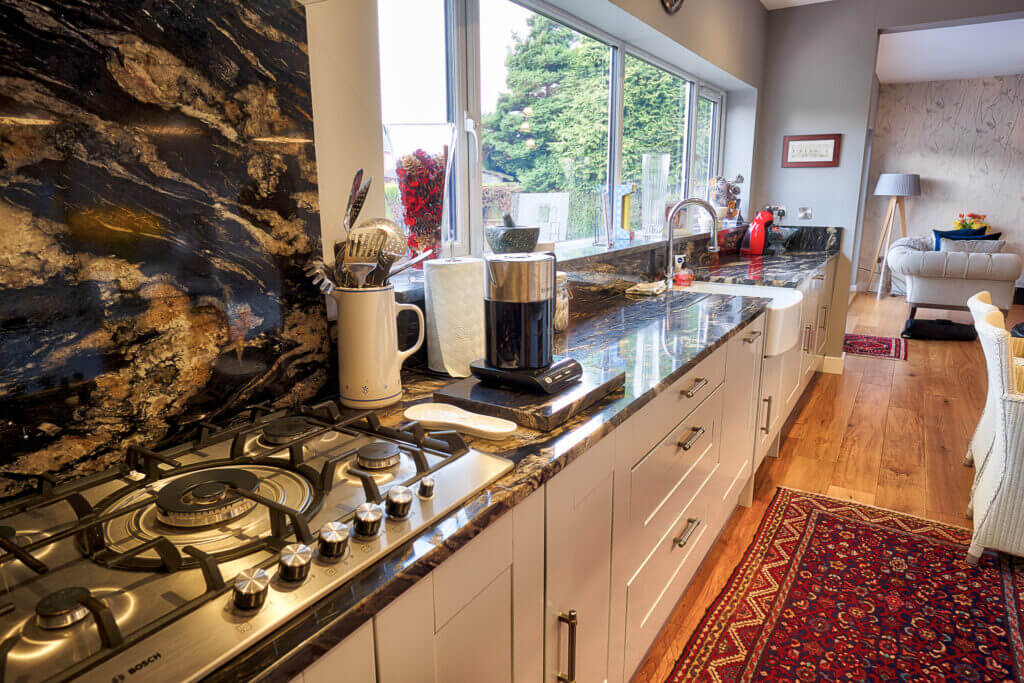 Your microwave, hob and oven, and under any appliances should be deep cleaned weekly using an antibacterial spray, you'd be surprised by how dirty these get now that they're being used more often. If you're lucky enough to have a dishwasher remember to wipe down the sides and seals and run a bottle of cleaning solution through it every month to keep it running at its best.
Don't forget to wipe down door handles and light switches, as these are the places often missed, as are cupboard handles and bins. In fact, anything that gets touched regularly should be frequently wiped down.
Finally, wash the floor with a special floor cleaner and keep your mop germ free by allowing it to air dry before you put it away.
Following our guidelines should help you to keep your kitchen germ-free and hygienic, and help keep your family safe from bacteria.