Over the last year people have been spending more money on home renovations, and the kitchen is often first to be given a makeover. We spend a lot of time in our kitchens so it makes sense to make it both practical and beautiful.
Here are our predictions for the top kitchen trends in 2021.
Painted kitchens
Green is the colour of the year and features in many designs from painted walls to cupboards and accessories. Pale green, mint, olive, grass green and dark green – anything goes. Combined with black, grey or white worktops the effect will be stunning.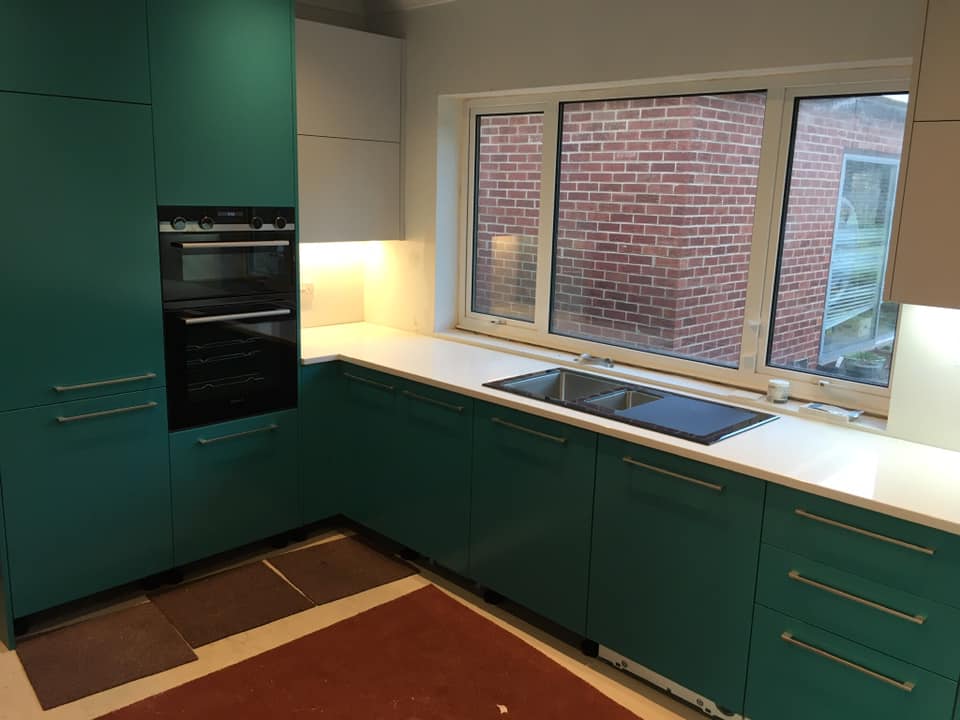 Neutral
A firm favourite from the last few years, neutral kitchens are still popular as we seek a calm space where we can feel relaxed and chilled out. The possibilities are endless with a neutral pallet, from stone, cream and off-white to pale greys and blues. Combined with wood and wicker you'll soon have the tranquil kitchen of your dreams.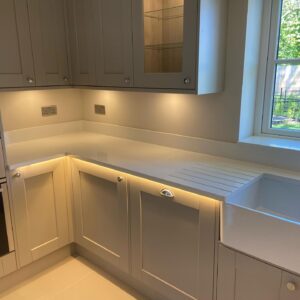 Working kitchen
If the last year has taught us one thing, it's that we need to adapt, and a multi-purpose kitchen has been a lifesaver for so many families. An island unit with breakfast bar becomes an impromptu office or classroom, or both. And with zoom calls on the increase it's important to make sure your background is presentable, so pay attention to whet's behind you.
A practical space makes life easier so plan your kitchen carefully. There are plenty of kitchen designers, or apps you can use, to make sure you make the best use of the space you have.
Larder/pantry
Whatever you call it, a larder or pantry is the perfect way to store non-perishable foods as well as equipment and all those gadgets we seem to accumulate. If you're lucky enough to have a large cupboard you can repurpose, adding some shelves and a stone worktop gives you valuable extra storage and preparation space.
Two-tone
Who says you have to have all your worktops the same colour? Throw caution to the wind and change things up a bit with a combination of dark and light worktops. We often get asked for mix-and-match worktops, and the finished effect is always amazing, especially in larger spaces.
Seating
The addition of seating in a kitchen turns it from a purely functional room into something a bit more! Whether you add bar stools to an overhanging worktop or built-in seating to create an eating area, your kitchen will be transformed into a communal space with multiple uses. Make sure you plan carefully though, or you could end up with a cramped space.
Featured splashback
This is the one thing we gat asked for most often. Not only is a splashback practical but it will finish your kitchen off beautifully. Our quartz and granite is easy clean so those splashes from cooking will wipe off easily leaving your kitchen looking as good as the day it was installed. If you do forget to wipe any splashes off we can supply specialist cleaners from each supplier.
Islands/peninsulas
If you're lucky enough to have the space an island or peninsula will give you extra workspace for when you're busy in the kitchen. If you are careful with your planning even a small kitchen can incorporate some kind of peninsula, even if it's just enough to fit a couple of stools or chairs. You can add extra storage underneath or even a wine fridge for your favourite tipple. Wine storage is something we've seen in more and more kitchens, probably because we haven't been able to go out for a drink.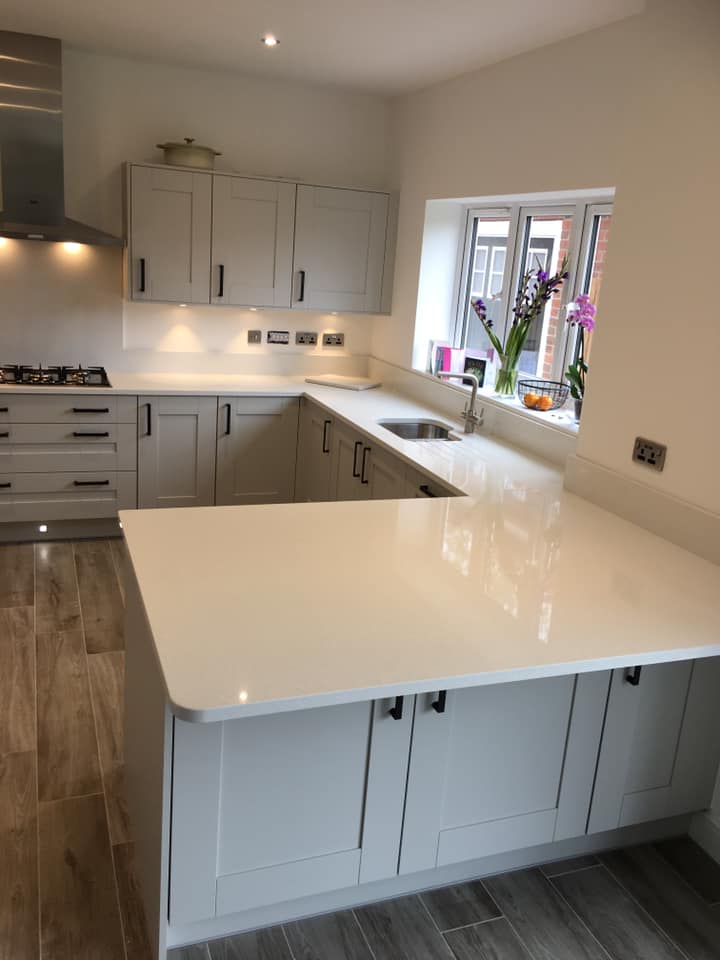 Marble-effect Quartz
While many people think marble is the ultimate in luxury for ther kitchen worktops, it's actually not very practical. It is easily damaged or marked, not ideal for a room that has such heavy usage. The alternative is marble-effect quartz. We have a wide selection of quartz in stock that has been specially designed to look like marble so you get the hard-wearing properties of quartz with the beauty of marble.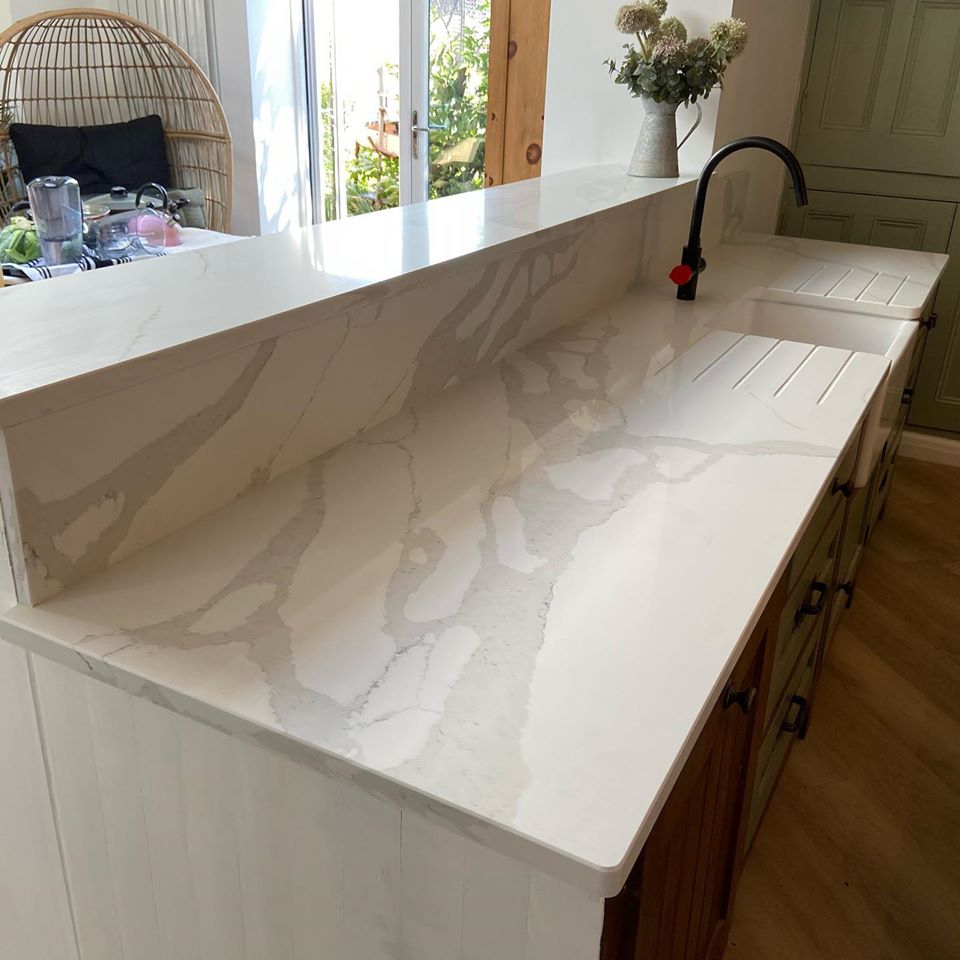 Hygienic surfaces
The last year has seen a huge increase in the availability of hygienic products, and our worktops are no exception. Quartz has always been one of the safest work surfaces as it's non-porous and scratch-resistant so there's nowhere for the germs to hide. Sensa Granite is also specially treated to give it extra hygienic properties.
Sinks and tap detail
The sink and tap(s) you choose make a huge difference to the end result of your kitchen. Whether you opt for a traditional Belfast sink or something more modern, or even one that matches your worktops, it will be the finishing touch to your dream kitchen. We stock 1810 Company sinks and taps, and they have a huge range to choose from – ceramic, stainless steel or quartz with all manner of taps in a variety of styles to suit all tastes.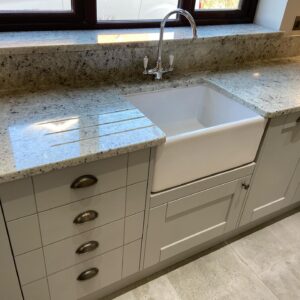 Whatever your style or requirements, we hope you are inspired by our list of kitchen trends and are ready to upgrade your kitchen.
Get in touch using our contact form, email us at info@cjstonemasonry.co.uk or call us on 01405 806300 and we'll be happy to advise you.