Having a small kitchen doesn't mean you have to compromise on style. A bit of careful planning will ensure you have the kitchen of your dreams, regardless of size.
Space for Eating
If your kitchen doesn't have room for a table, a breakfast bar may be the answer. It doesn't have to be huge, just somewhere to sit and have breakfast or for the kids to do their homework is ideal. A couple of high chairs or stools will add the finishing touch. As a bonus, it will give extra worktop space when you're cooking or entertaining and extra storage if there's room. A quartz or granite worktop will prove invaluable when preparing pastry, as it's cool to the touch.
Open Plan
Create the illusion of space by keeping your kitchen open plan, and try to keep wall cupboards to a minimum. Open shelving is an attractive alternative, especially if you have pretty crockery, and is very on-trend. Open-plan kitchens suit today's relaxed, informal living, making the kitchen a natural hub for the family.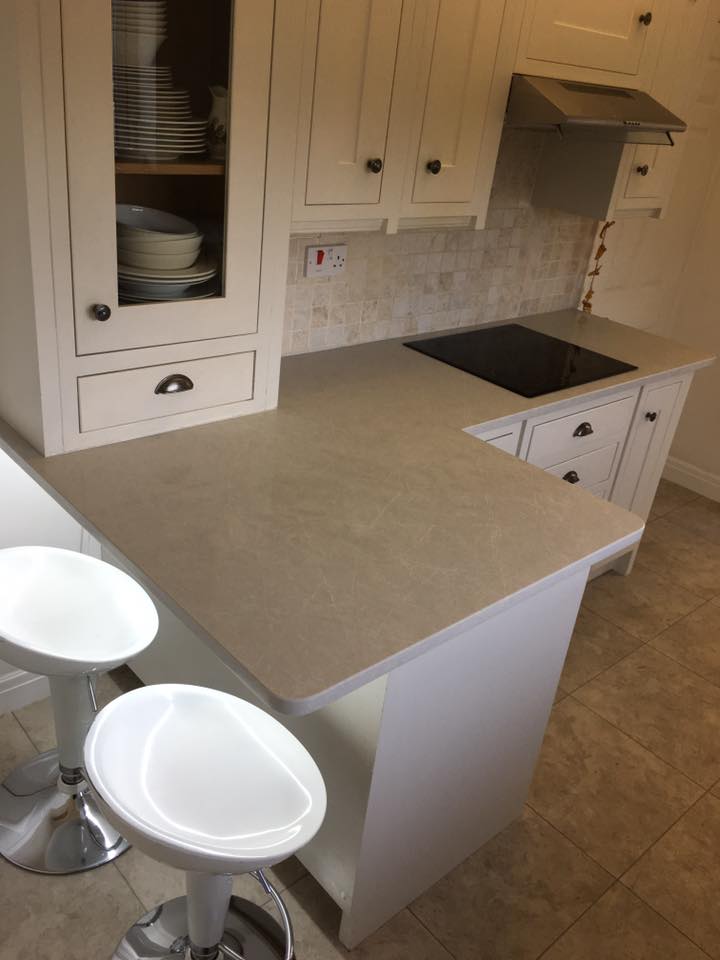 Lighting
Clever lighting can work wonders in a small kitchen, giving the illusion of space. Under-cupboard lighting is great for when you're cooking and preparing food and prevents shadows from overhead lights. LED spotlights that can be adjusted to light different areas are practical and energy-efficient, or why not opt for a ceiling of downlighters for a modern look that will light every corner?
Visual Effects
There are tips and tricks you can incorporate into your small kitchen to help make your room seem bigger. Blinds rather than curtains will encroach less into the room, and glass-fronted wall units and reflective wallpaper will throw back the light. Your choice of worktop can have a big impact, while darker stone tends to make rooms look smaller, you can still have a dark worktop if you choose one with sparkles or mirror chips as it will reflect the light. We have a large selection of quartz and granite worktops that incorporate light-reflecting particles to help create a brighter room.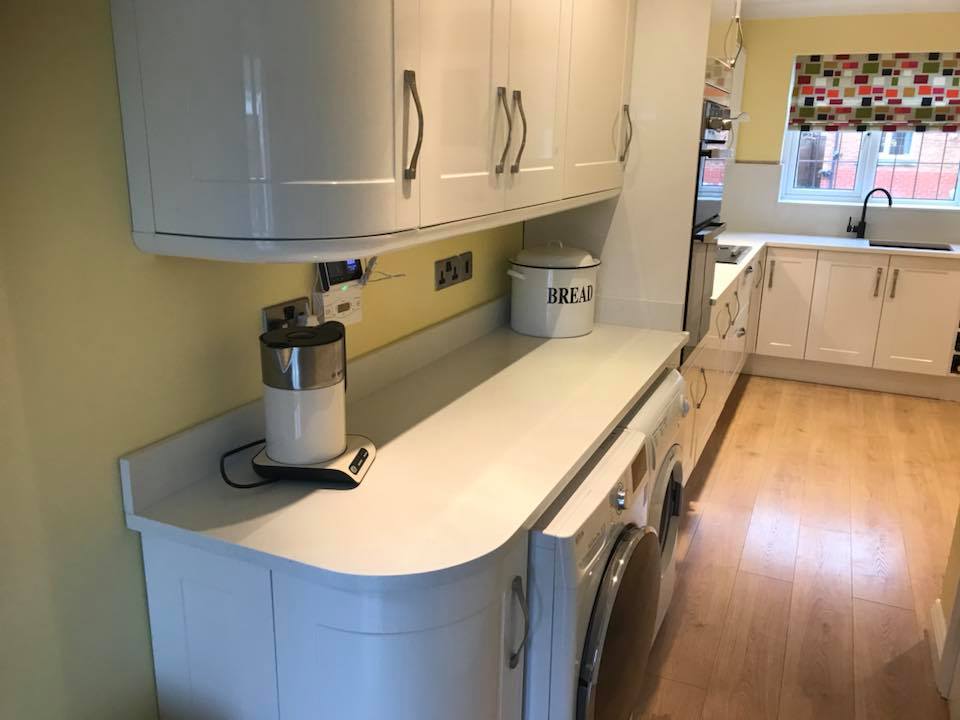 Organisation is key
A small room can quickly look cluttered and messy, so organisation is key here. Try not to have too much stuff on the worktops, keep it low-key and simple for a streamlined look. It will also be easier to keep clean if you have uncluttered surfaces, so it's a double bonus.
If you would like advice on any aspect of kitchen design and which worktops would best suit your room, we would love to speak to you.
Call 01405 806300 or email info@cjstonemasonry.co.uk