Commercial installations are a big part of the work we carry out, and our list of partners is growing all the time. The commercial work we do often throws up problems that we have to overcome and provide solutions for, we've become experts in making our worktops fit the in most unusual places and in some odd shapes too!
If you can imagine it, we can probably make it a reality. Older buildings are a particular challenge as they often have uneven walls and rooms that aren't square. We take all of these in our stride and have never been beaten by a wonky wall or corner that isn't 90º!
All of our work is templated on-site, fabricated in our workshop in Goole then carefully transported to the site for installation. We use specialised equipment for fabrication before finishing everything off by hand to ensure a perfect finish.
Who we work with
Our commercial partners include builders around the UK
Ashcourt Construction, Hull
Ambleside Homes, York
Adina Developments, Selby
Dimmack Bros, Goole
Pemberton Construction, Kent
W&W Estates, Thornton-le-Dale
Parkside Homes, East Cowick
Lunns Builders, Snaith
We have worked with them on a variety of new builds and commercial properties including the Old Mill Brewery in Snaith, The Mission in Hull and The Marsh in Bradford.
Our latest project for Pemberton Homes this year was a luxury apartment complex in Ramsgate, where we installed kitchens, bathrooms and fireplaces in the apartments. We were also asked to install the stairs and matching floor tiles. The whole job was completed on time and within the budget, using Silestone quartz.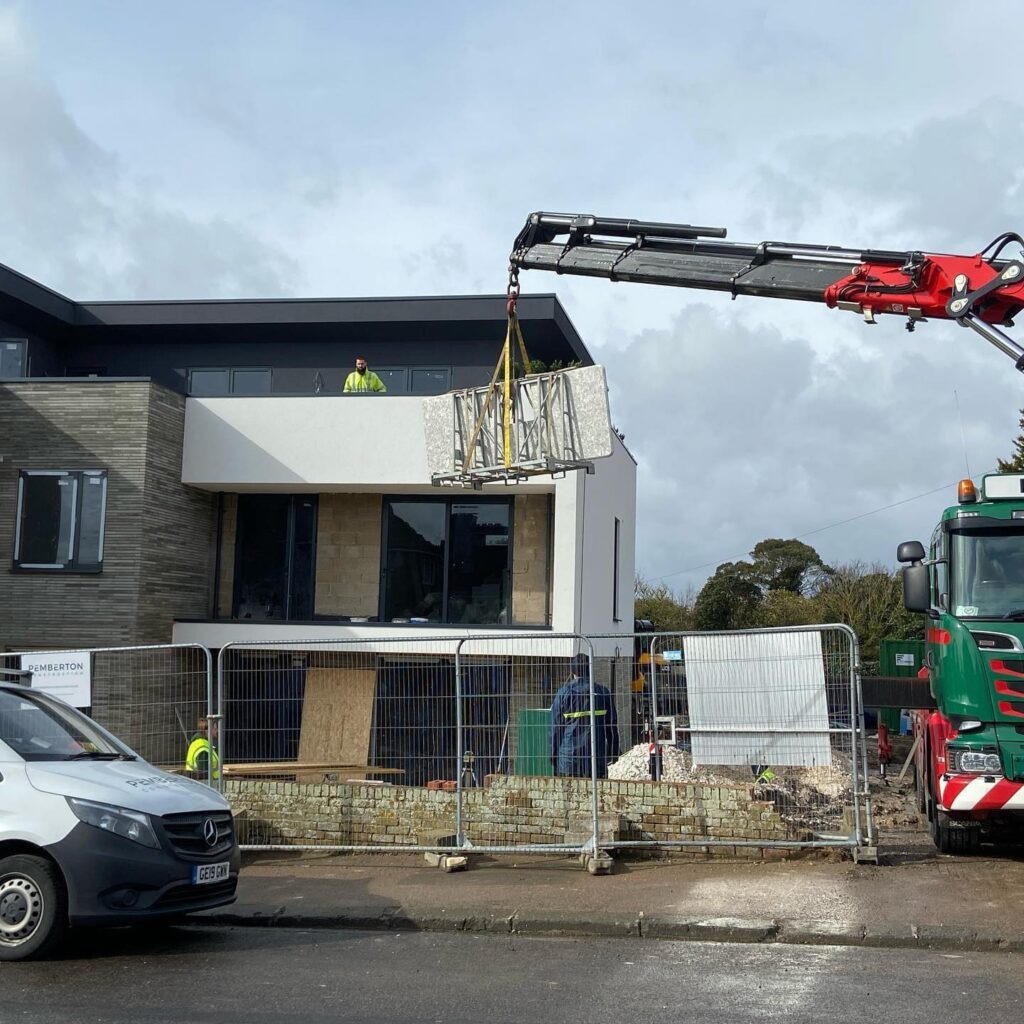 We carry out installations for a variety of kitchen firms including LN Kitchens in Lincoln, ROKO furniture in Selby, N Thompson Joinery in Goole and RJC Furniture in Lincoln. We have also worked with various Howdens branches throughout the UK.
Recent projects
Over the last few years, we have completed a variety of installations in the hospitality industry, the latest being the upstairs and downstairs bars in Cognito, a cocktail bar in Lincoln. This is just the start of the work they have planned, and 2023 is set to see them make more improvements to the interior with our help.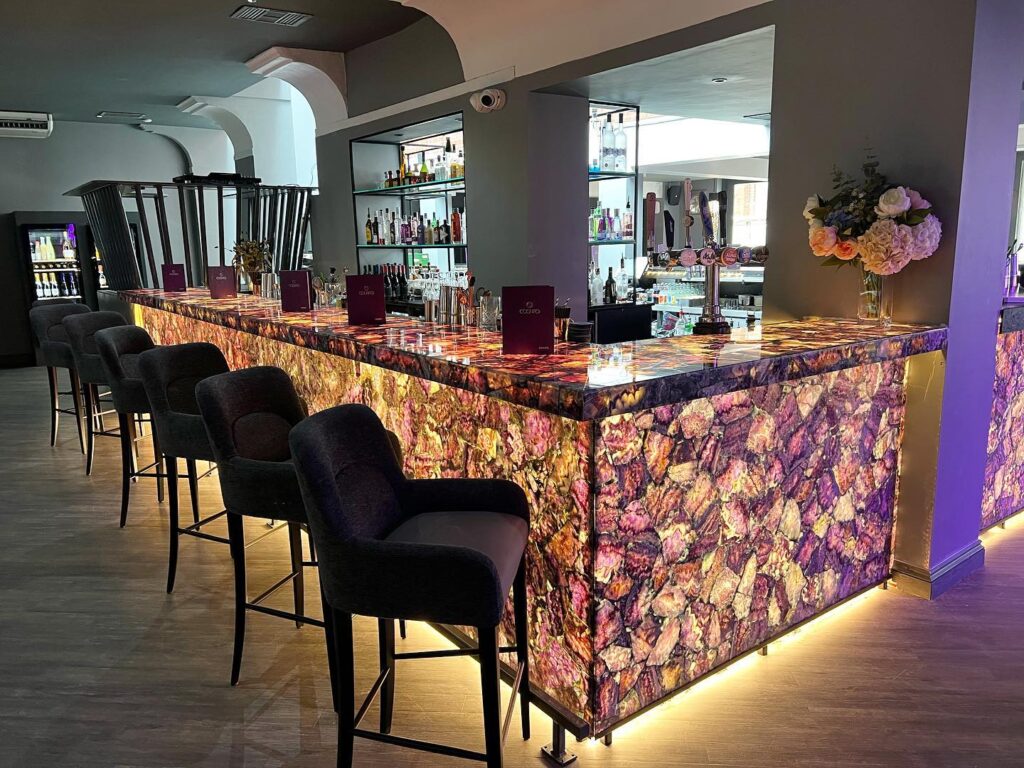 We installed bar tops, table tops and vanity units in Zolsha Indian Restaurant in Howden, they look amazing and have completely transformed the interior. The owner was delighted with the finish.
We travelled up to Fort William to complete a job at Spice Tandoori Indian Restaurant, where we installed bar tops, the front desk, and the table tops.
Commercial partners
Do you have a commercial project that we could get involved in? We are looking to expand our commercial partners in 2023 and would love to talk to you about any projects you have coming up, please drop us an email or give us a call.
Contact us today on 01405 806300 or
sales@marble-granite-quartz.com