Are you always throwing parties, inviting friends around or have an open house policy? Do you love to entertain, and want to be the perfect hostess? With some careful planning, you'll have everything on hand to be the perfect host. A good-looking space will make your party go with a bang, so opt for granite or quartz worktops. We have a vast range of stone worktops to suit whatever style you choose, from modern to traditional, country to industrial.
Quartz and granite are the perfect choices for the entertainer's worktops. Not only do they look stunning, but they are also easy to care for and hardwearing. They retain their good looks for years, with minimal upkeep; warm soapy water and a soft cloth are all you need.
Tipple time
A built-in drinks cabinet is a real conversation starter, and you'll be able to show off your cocktail-making skills in style. A dedicated wine cooler is an obvious addition to the entertainer's kitchen, keeping your wine at the perfect temperature.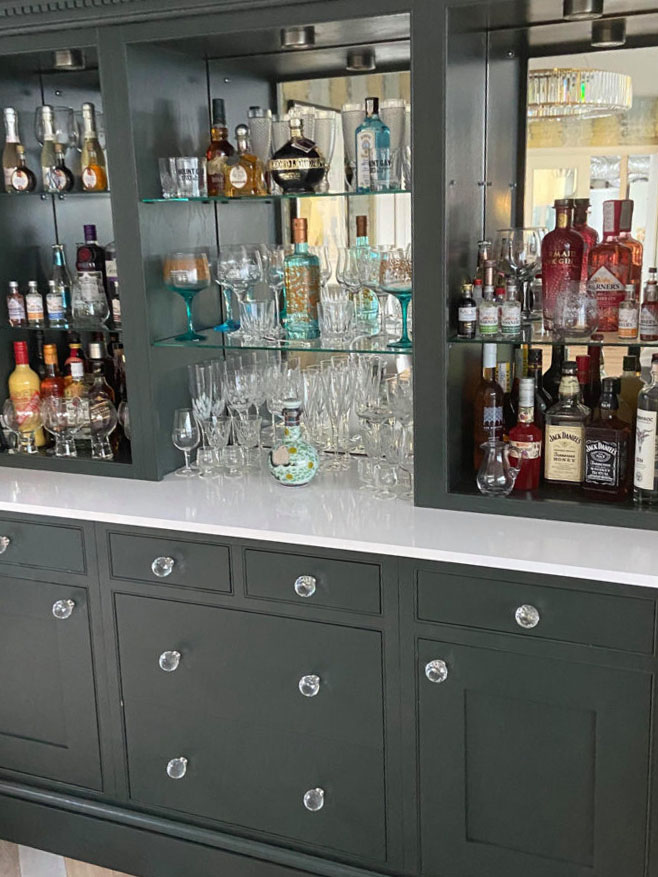 Seating
Make sure you have plenty of seating, either a decent-sized table and chairs or an island unit with seating. If you're lucky enough to have an open-plan home you can even have sofas and chairs for a more relaxed feel.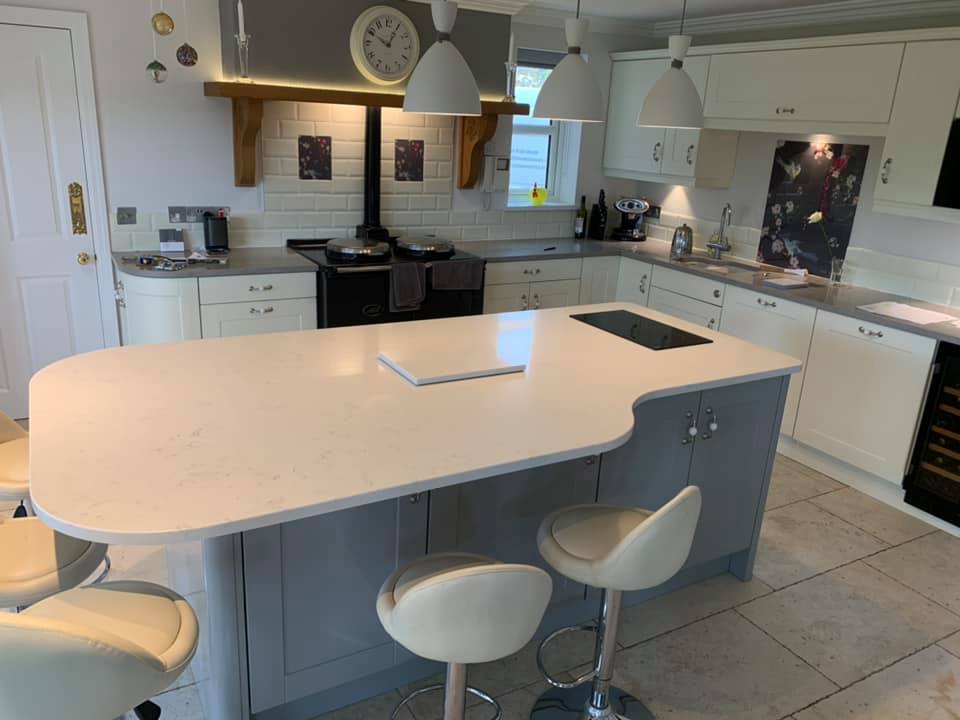 Storage
Well-planned storage is essential for all the ingredients and equipment needed to host all those get-togethers. If you have the space, a pantry should be top of your list. We can even install one of our worktops to give you extra workspace. If space is limited make sure you plan your storage carefully so everything is easily accessible.
If you really want to push the boat out, a multi-purpose drinks trough is the ultimate accessory for the entertainer's kitchen. Fill it with ice for keeping your champagne (or beer) cold, and when not in use it has handy inserts for draining and storage.
Whether you like to throw elaborate parties or intimate dinner parties, a bit of careful planning will make your entertaining much more enjoyable.
Contact us on 01405 806300 or sales@marble-granite-quartz.com